Guest Satisfaction
Reception
96%
Breakfast
95%
Pool & well-being area
90%
Global satisfaction
92%
Comfort
89%
Charming residence in Bonifacio
In a natural setting, apartments and houses a few minutes away from Bonifacio and the most beautiful beaches of South Corsica.
Choose your holiday location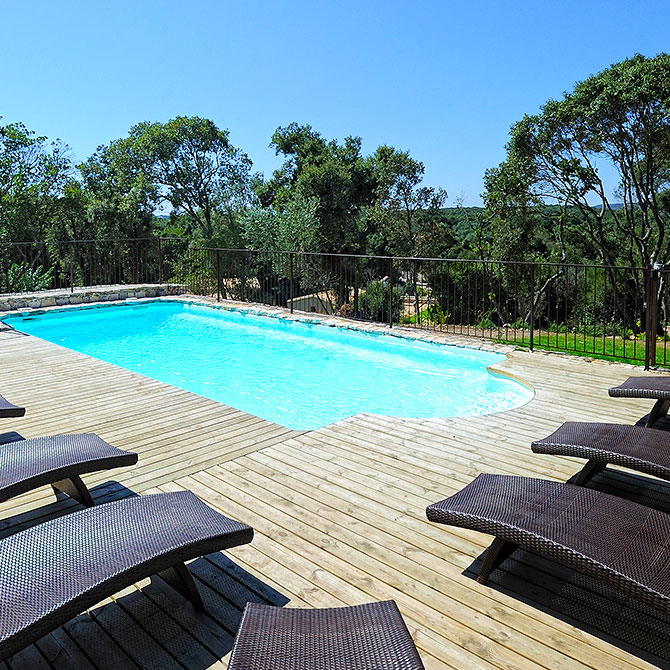 Book your stay at the Sophia Residence and opt for freedom…The freedom to respect your budget but also the freedom to live at your own pace.
Situated at the entry of Bonifacio and just a few minutes away from all the most beautiful southern tip beaches, the Residence Sophia can be compared to a small village nestled in the heart of a vast domain of 1.2 hectares, featuring a wide variety of local tree species, flowers and Mediterranean vegetation
The residence, with its 22 units, is only 3 minutes from the Port of Bonifacio and 5 minutes from the Gulf of Santa Manza.
Figari South Corsica airport is 20 minutes away and Porto-Vecchio 25 minutes. The residence is comprised of Type 1 and Type 3 house units.